(Bolloré Ports) Congo Terminal, a Bolloré Ports subsidiary, continues to upgrade the Port of Pointe-Noire and has just achieved a new milestone with the completion of the extension works of the yard surface area of dock D. The works which began a year ago and had a price tag of 3 billion CFA francs (approximately €5 million), have increased the storage area by 3.5 hectares and will support additional volumes after a record year by Congo Terminal with more than one million containers handled.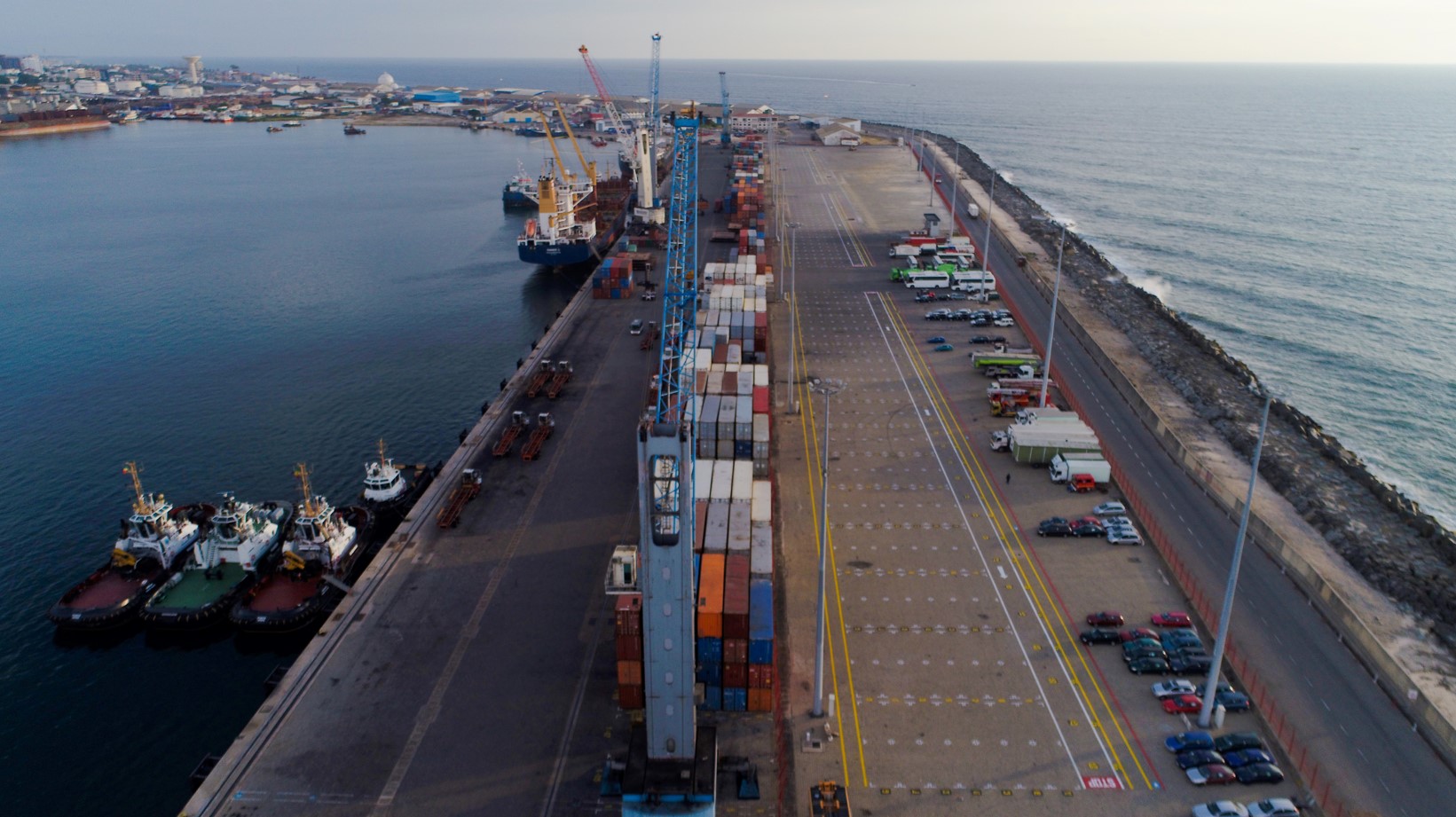 This new project follows the reconstruction in 2017 of 700 linear metres of dock D and a yard of 3 hectares. Engineered by a local company, these works are part of an investment plan designed to make the Pointe-Noire deep water port an oceanside doorway to Africa. Bolloré Ports has invested more than 250 billion CFA francs (€400 million) since 2009 to upgrade the container terminal's infrastructure and equipment. These efforts have considerably improved its productivity.
In step with its environmental commitments, which are reflected in its Green Terminal labelling process created by Bolloré Ports and approved by Bureau Veritas, Congo terminal has equipped this new storage area just as the other yards with LED lighting masts. The goal is to reduce the consumption of electricity and therefore greenhouse gas emissions.
"Through this new investment, we are continuing to boost the competitiveness of Congo's economy and step up the impulse of trade in the region. With this new storage area, we raise our capacity to 45 ha, which will help us keep pace with the momentum of import & export flows in the Congo corridor while offering us the opportunity to respond to the expectations of ship owners", explained Anthony Samzun, Managing Director of Congo Terminal.