This Saturday, March 26, 2022, the President of the Republic of Senegal, Macky Sall, accompanied by the Ambassador of the People's Republic of China, China Xiao, and the Minister in charge of infrastructure, Mansour Faye, proceeded to the inauguration of the large toll bridge of Foundiougne.
The 1.3 km long infrastructure that crosses the Saloum River in the commune of Foundiougne in the west of the country, was financed to the tune of 45 billion CFA francs (about 77 million USD) by the State of Senegal and Eximbank of China.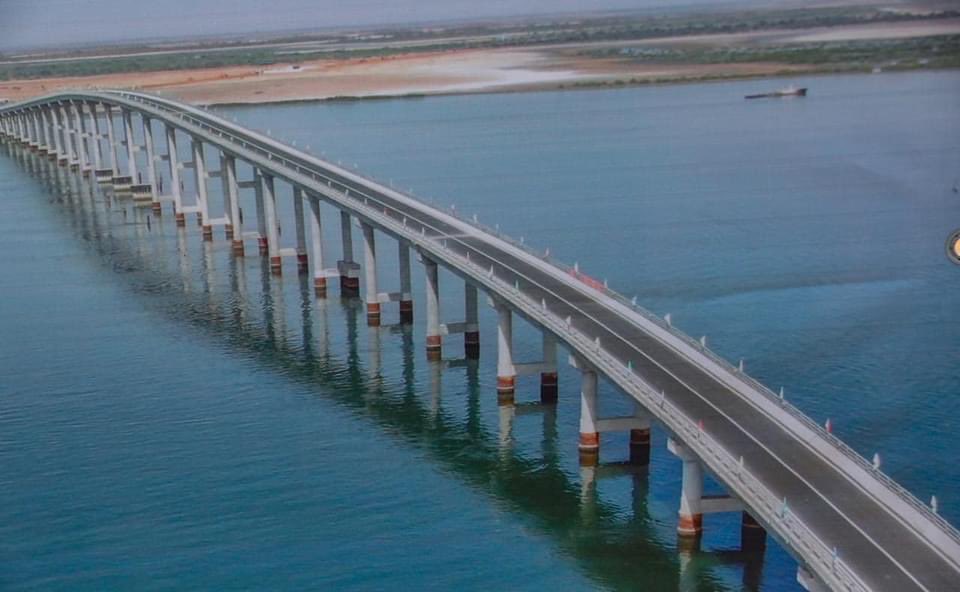 "I have decided to name the Foundiougne toll bridge after Nelson Mandela, an illustrious son of Africa, not only as President of the African Union, but also in the name of the friendship of peoples," said Macky Sall during the inauguration ceremony.
The new jewel whose construction was launched in February 2018, and which has generated nearly 2,000 direct and indirect jobs according to the Government Information Office, now allows to shorten the journey to Gambia and Casamance (south).
Also, it appears as the central piece of the opening up and development of the potential of the town of Foundiougne. Indeed, says the document of the BIG: "This bridge is a powerful lever for the exploitation of strong potential, agricultural, economic, cultural and tourist Foundiougne and all the islands of Saloum, Toubacouta, Passy, Sokone, Bassoul to name a few " Recall that the construction of this bridge, is a project of the Emerging Senegal Plan, a program initiated by President Macky Sall, in order to lead Senegal on the road to emergence by 2035.