Bolloré Transport & Logistics has been named the Top Customs Clearing Agent for the year 2021 by the Uganda Revenue Authority (URA) during an event hosted by URA at Speke Resort in Munyonyo.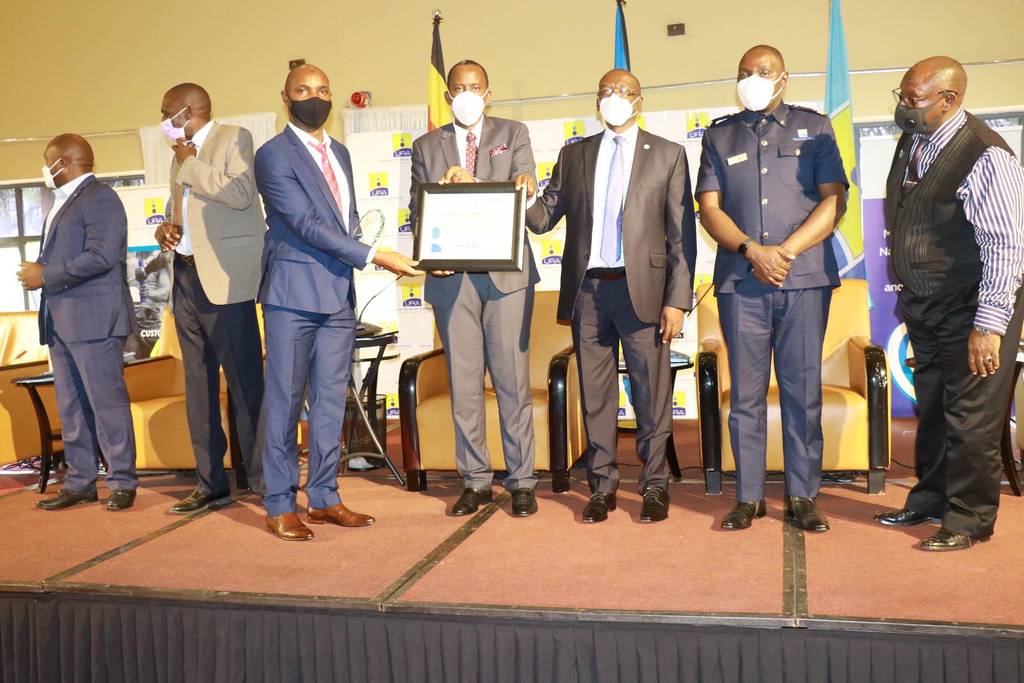 This Award recognises Bolloré Transport & Logistics as a top revenue mobilizer through the submission of 20,893 customs declarations made on behalf of its clients in 2021 that allowed to realize 645,115,822,092 Ugx (160,916,000€) in taxes on behalf of the Uganda Government. It also applauds Bolloré Transport & Logistics for managing its operations in a fully compliant manner throughout the year, demonstrating high standards of professionalism.
Bolloré Transport & Logistics is a Regional Authorized Economic Operator with a diverse portfolio of clients in Beverage Industries, FMCG, Telecoms, Aid and Relief, Oil & Gas, Supply Chain management and specialized projects among others. The AEO certification covers to date 5 countries (Kenya, Uganda, Rwanda, Burundi and Tanzania) and aims to enhance safety and security in international trade by ensuring high levels of compliance to customs regulations.
"Ensuring the highest standards of ethics and compliance has always been at the core of our Group's activities. We extend our heartfelt gratitude to all our esteemed clients and partners for entrusting us with their businesses and as a team we pledge to remain committed towards upholding the highest standards of compliance." said Oliver Wells, Managing Director Bolloré Transport & Logistics Uganda Ltd.
Source & Photo : Bolloré Transport & Logistics