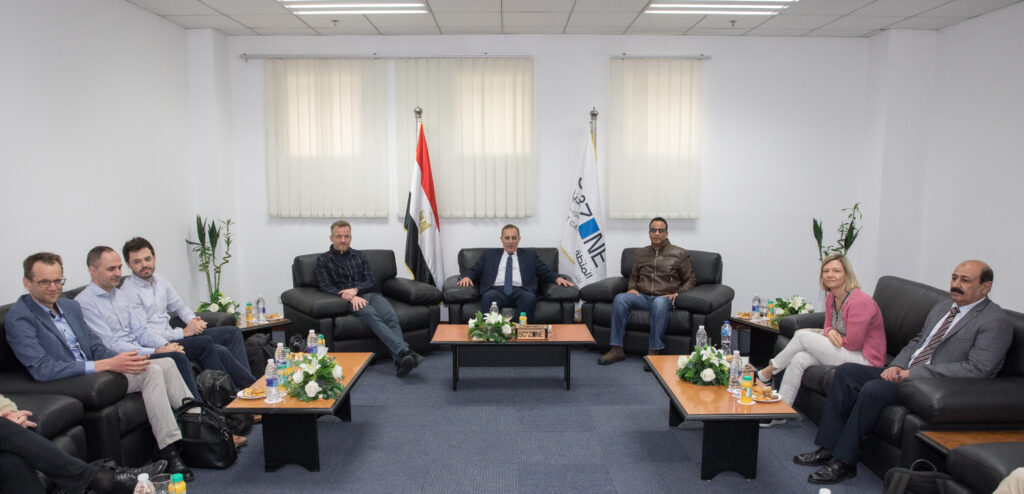 Eng. Yehia Zaki, Chairman of Suez Canal Economic Zone (SCZone), met a delegation from APMoller-Maersk (Maersk) headed by Mr. Morten Christiansen, Vice President, Head of Decarbonization projects, to discuss a bilateral cooperation in Green Fuel industry.
The meeting was through a 3 days workshop began between the two sides in Cairo, followed by a visit for Maersk delegation to the integrated industrial zone in Sokhna, to discuss ways to implement projects of Green methanol and green ammonia production.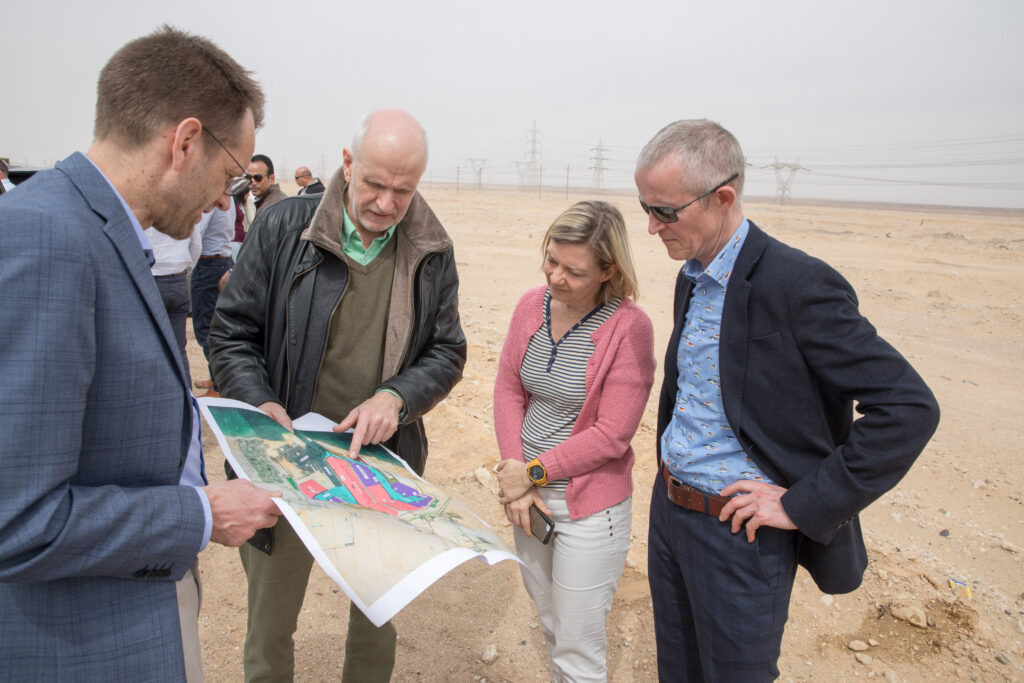 These discussions came within the framework of enhancing the cooperation in the production of green hydrogen and its uses in supplying Maersk's ships, as the company is preparing 12 ships to work with green hydrogen. Accordingly, the two sides agreed on signing a memorandum of understanding MOU within the next months, because of Maersk's keenness to establish a promising partnership with SCZONE, given the advantages that the zone possesses in this regard.
" we appreciate this cooperation, which comes in coinciding with Egypt's hosting of COP 27. SCZONE has a strategy towards localizing the green fuel industry, as it is qualified to be a hub for manufacturing the green hydrogen and ships bunkering with the green fuel. SCZONE has the privilege to receive this type of Project through the integrated industrial zones in Sokhna and East Port Said, which consist of the port, an attached logistical area, and an industrial zone.", Engineer Yehia Zaki declared.

" We are happy with the warm reception and we aspire to see everything on the ground, especially after the great transformation witnessed by SCZONE and the rapid development that Egypt is witnessing in all fields. We were impressed by the performance and speed of response for this cooperation. We are committed to moving quickly in the green fuel direction. Maersk will continue to work extensively with a group of leading companies to accelerate the urgent transition to green energy in Egypt." Morten Christiansen, Vice president, Head of decarbonization projects said.
Regarding this matter, Maersk has entered into strategic partnerships with 6 leading companies to boost the global production capacity of green methanol to acquire at least 730,000 tons of green methanol annually by the end of 2025.
Source & Photos : SCZONE