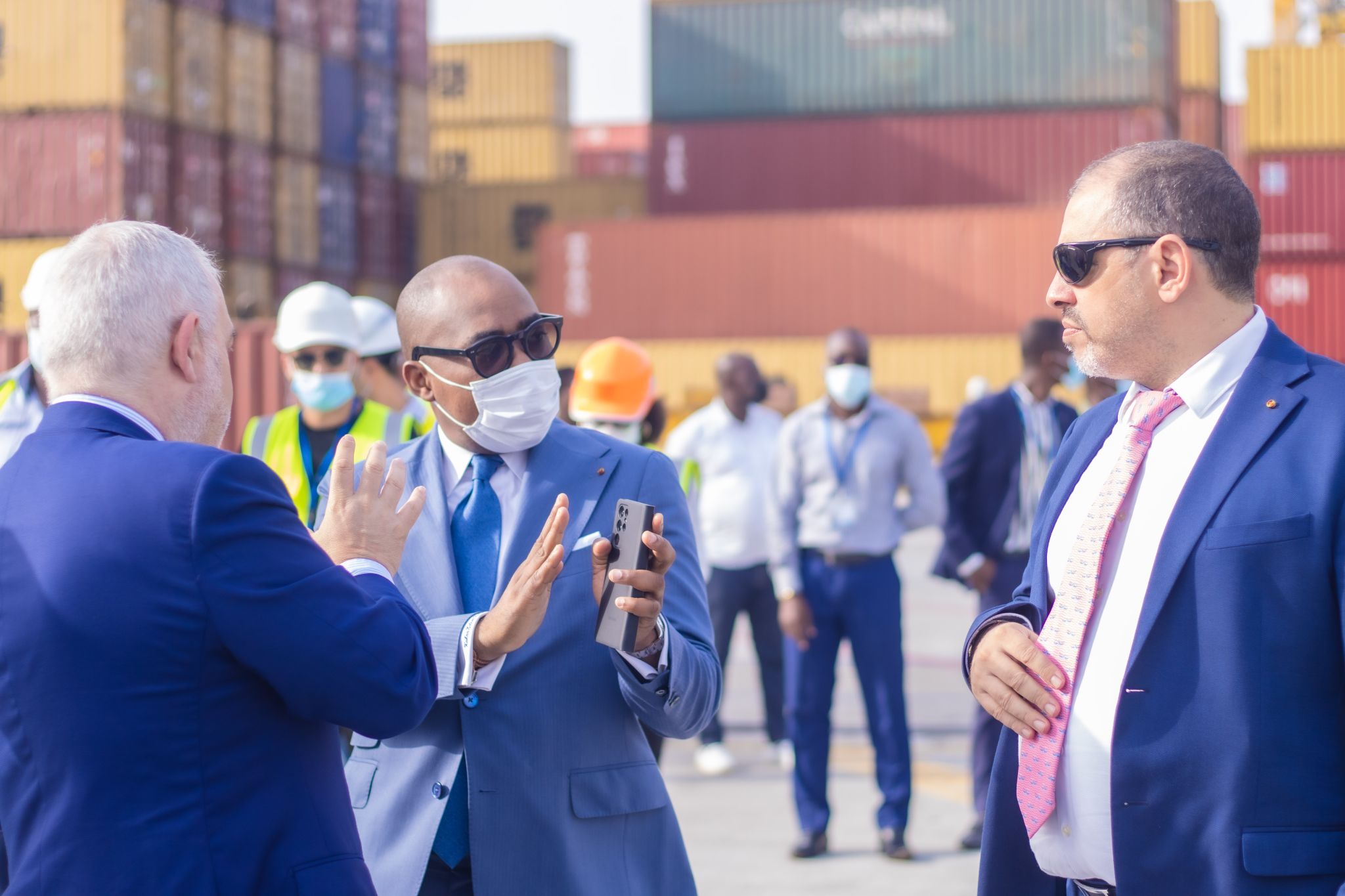 On Thursday 24 February 2022, the Minister of Maritime Economy, Fisheries and Coastal Protection, Kokou Edem TENGUE received two (02) new mobile cranes for the Lomé Container Terminal (LCT).
The reception of these new equipments took place on the site of LCT in the presence of the Director General of the Port Autonome de Lomé (PAL), Rear Admiral Fogan Adégnon, the Director General of the Mediterian Shipping Companing (MSC-Togo), Mr. Gregory Krief, the General Manager of LCT, Mr. Rachid Baho, the Director of Terminal Investiment limited (TIL), Mr. David El Bez, the Commercial Director of the PAL and President of WIMAFRICA, Mrs. ADANLETE LAWSON Akuélé Yevona, and many others.
The new LIEBHERR LHM 800-54 M equipment will strengthen the handling capacity of the terminal, which is facing a strong increase in the volume of containers in transit at the port of Lomé.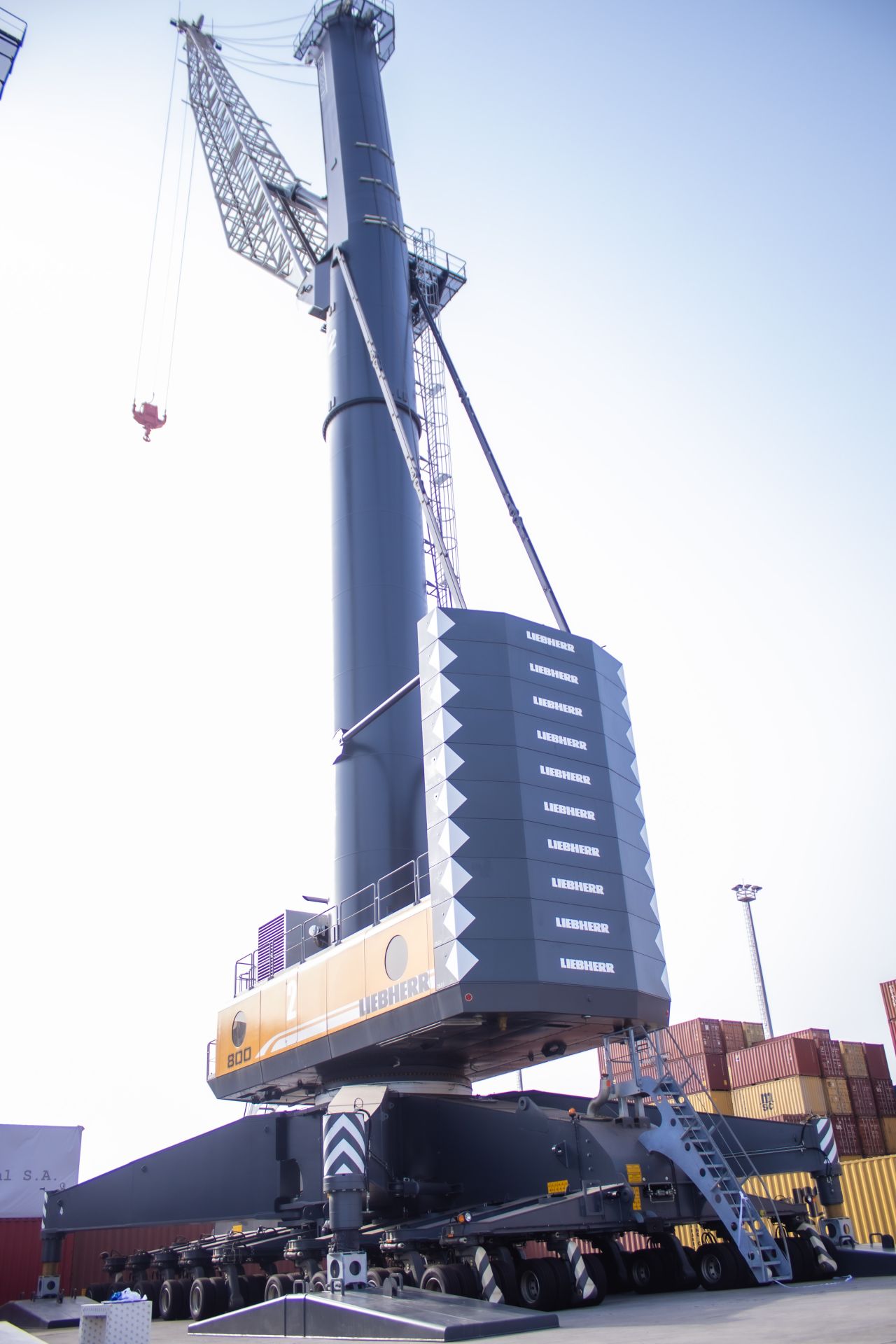 Container traffic has grown by 15%, from 1.7 million containers in 2020 to 1.9 million containers in 2021. Also, the volume of containers unloaded at the port of Lomé has increased by 15.12% in 2021.
Operational since 2014, Lomé Container Terminal is one of the largest container terminals on the continent with a storage area of 53 ha, a quay length of 1050 m, state-of-the-art equipment and highly qualified staff.
Source : www.maritimafrica.com