On 17 February 2022, Dr. Kunio Mikuriya, Secretary General of the World Customs Organization (WCO), met with H.E. Ms. Samia Suluhu Hassan, President of Tanzania, on the occasion of her visit to Brussels.
During their bilateral discussions, the President expressed her appreciation for the WCO's support with the process of modernizing the Tanzania Customs Administration and sought further advice on the way forward.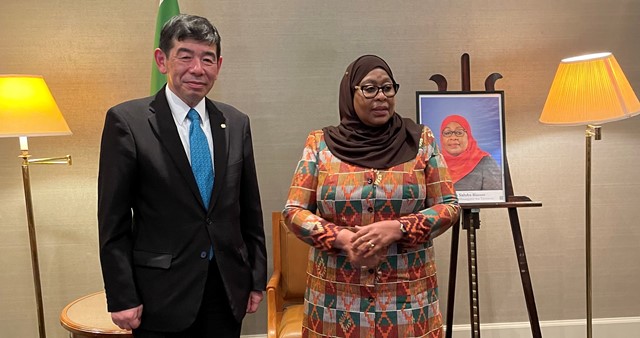 Secretary General Mikuriya responded by stressing the importance of having Customs administrations implement international standards. WCO instruments such as the Revised Kyoto Convention (RKC) and Harmonized System (HS), to name but a few, were key to simplifying and harmonizing procedures and thus enhancing connectivity at borders.
Dr. Mikuriya also highlighted the need to apply technology to facilitate paperless trade, while ensuring interoperability with different IT systems. This could be achieved through the use of the WCO Data Model, a tool that supported cross-border data exchange. He went on to underline the importance of training and human resource development as an enabler to implement tools and technology.
Through the approach described above, Customs could enhance its professionalism and integrity which would in turn contribute to developing trust across the supply chain. This enhanced trust, especially with compliant businesses, would ultimately form the basis for developing an Authorized Economic Operator (AEO) programme.
President Suluhu Hassan expressed her gratitude to Dr. Mikuriya for his advice and assured him that she would look into expediting her country's RKC ratification process.
Secretary General Mikuriya praised the President for her strong political commitment, her dedication to enhancing partnerships, her people-centric approach and her support for the modernization of Tanzania Customs.
Source & Photo : WCO