The Senegalese delivery start-up, which recently set up shop in Côte d'Ivoire, has just announced that it is now the official representative of United Parcel Services (UPS), the American number and world leader in logistics.
"This is a big step for African entrepreneurship! The number 1 American company, chooses to partner with an African company to boost our economy, let's all be proud of it" said the CEO of Paps, Bamba LO.
UPS, founded 115 years ago, with services in more than 220 countries and figures of more than 25 million packages delivered per day, is an undeniable asset for Paps in its ambition to better serve its customers and its international development strategy.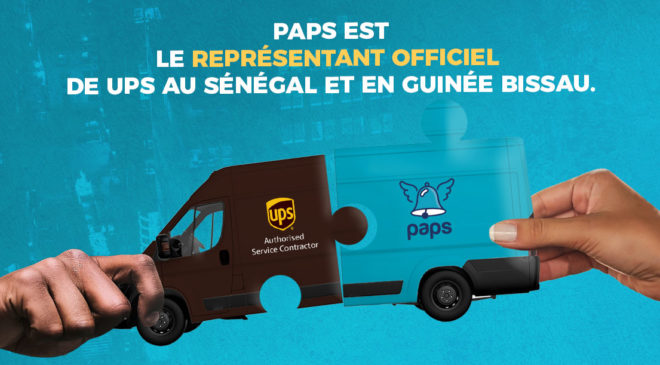 With this collaboration, the Senegalese start-up, offers its customers in these two countries a connection to the world through the wide range of UPS services, and can boast of "better serving and helping organizations to do business more simply while reducing their costs" as we can read on its website.