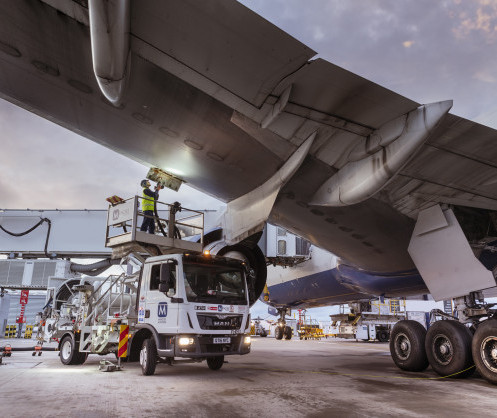 The combined company will be the world's largest aviation services company by number of countries and second largest by number of airports served.
Agility Logistics a Kuwait-based supply chain, infrastructure and innovation services company, announced in a release that it has acquired John Menzies plc, the Scotland-based holding company of Menzies Aviation plc, which it will combine with its National Aviation Services (NAS) company to create a global leader in aviation services across 58 countries.
According to the release, Menzies Aviation the combined company will provide air cargo services, fuel services and ground services at airports on six continents. The company will have approximately 35,000 employees and operations at 254 airports in 58 countries, handling 600k aircraft turns, 2 million tonnes of air cargo and 2.5 million fuelling turns per year.
Combined revenues of Menzies and NAS exceeded $1.5 billion in 2021 also states the release.
"Menzies and NAS will create the world leader in aviation services," said Hassan El-Houry, who becomes Chairman of the combined company, having previously held the role of NAS CEO.
He adds "We will have the scale and resources to expand and grow as the industry recovers from the COVID-19 pandemic. Commercial aviation is a key engine of global economic growth, and our customers need partners they can count on as flight volumes return."
Menzies Aviation's customers will include Air Canada, Air China, Air France-KLM, America Airlines, British Airways, Cathay Pacific, EasyJet, Emirates, Ethiopian, FlyDubai, Frontier Airlines, IAG, Jazeera, Qantas Group, Qatar Airways, Southwest, Turkish, United Airlines, WestJet and Wizz Air.