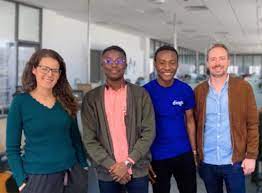 Charia, the Moroccan fintech and retail e-commerce startup, which won the Africa CEO Awards, "Disrupter of the year" award this week, announced earlier that it had acquired the ivorian application that connects local stores with producers and importers of consumer goods.
After setting up shop in Tunisia last year, the Moroccan startup is now setting foot in sub-Saharan Africa with this operation and taking another step towards its goal of becoming a leader in its sector in French-speaking countries in Africa.
According to a Chari press release, Diago's founders, Amidou Diarra and Ali Ouattara, were initially looking for funding and market and technology advices, before finally joining the Moroccan startup.
"The entire Diago team will benefit from Chari's full support functions. Chari's back office in Casablanca will help the Diago team with operations, IT tools and customer service," said Chari's vice president of international expansion, Cyrille Jacques.