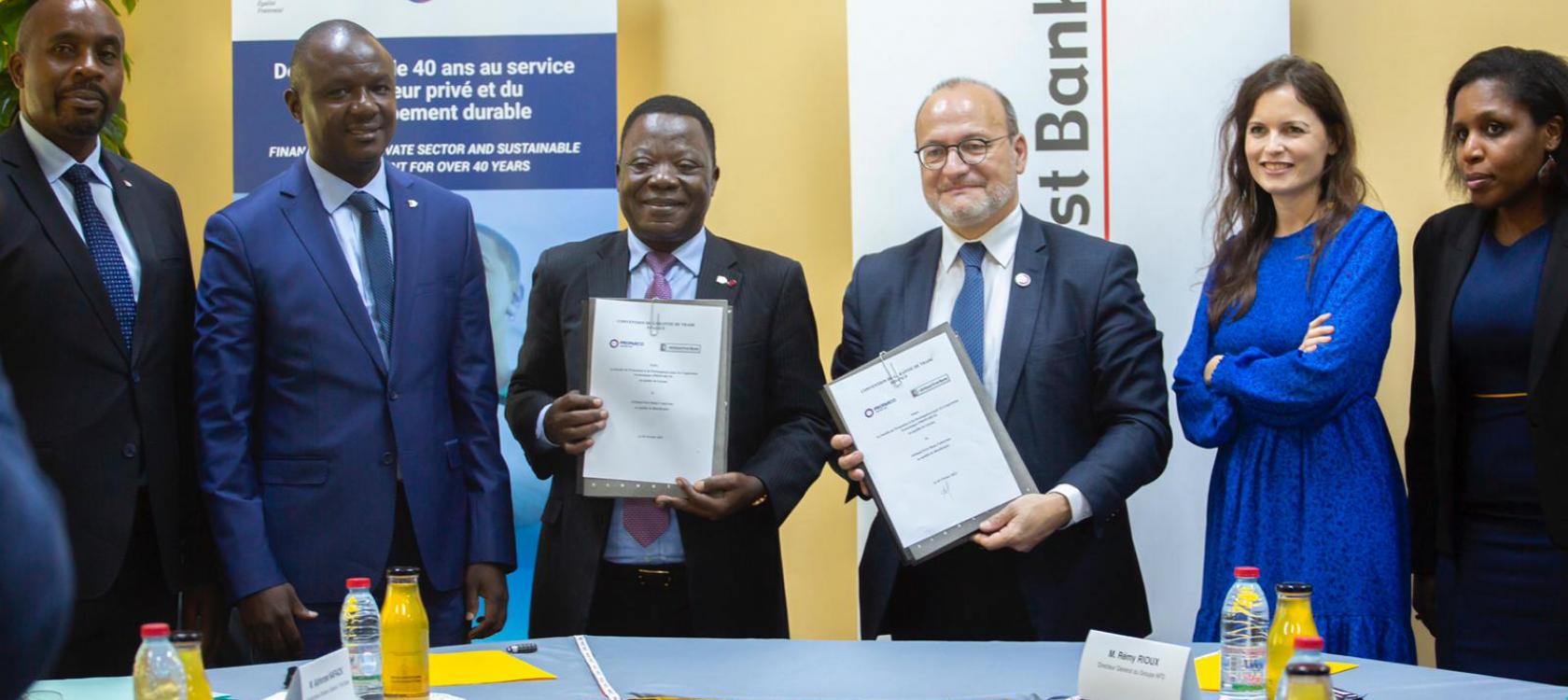 Proparco grants a €15 million Trade Finance guarantee to Afriland First Bank. This first partnership between the two institutions will support the financing of imports in Cameroon.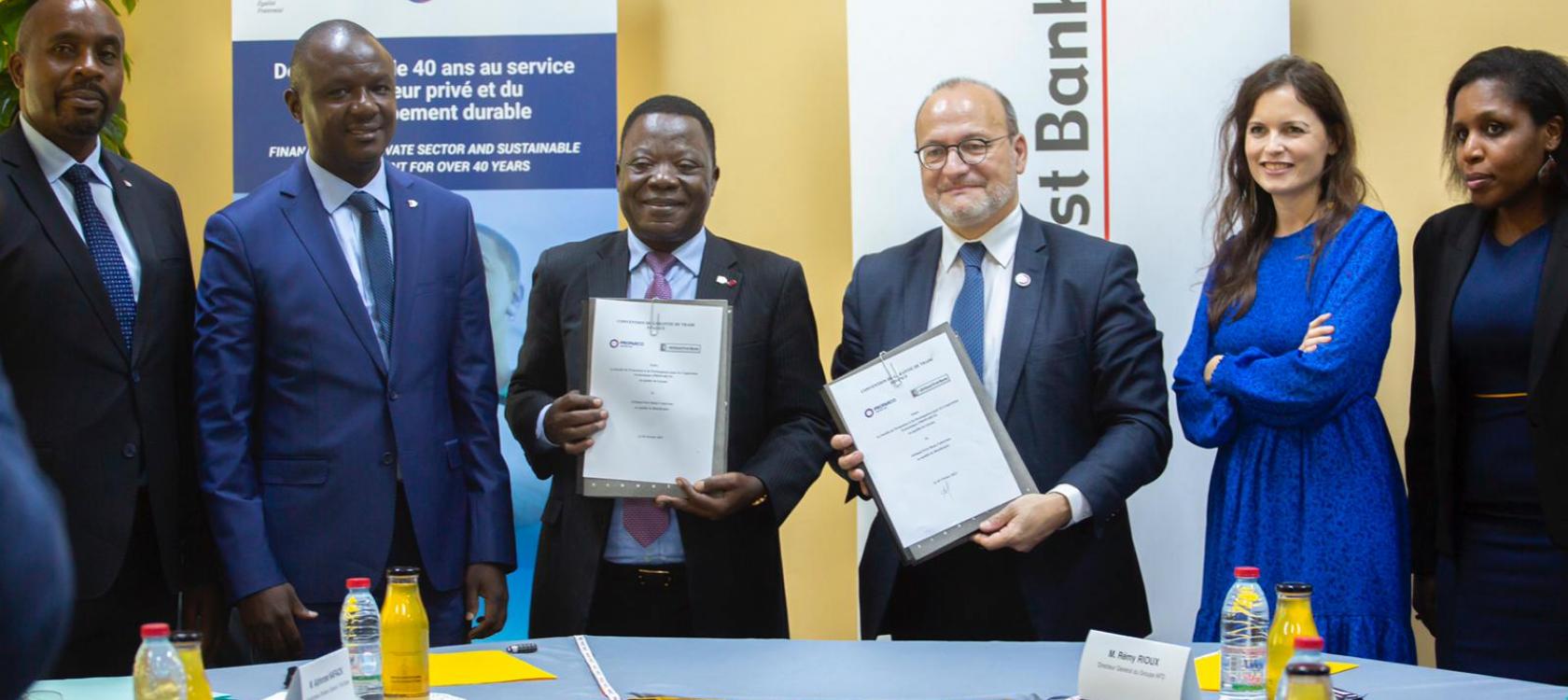 The leading bank in the Cameroonian market, Afriland First Bank belongs to an international banking network present in Africa, Europe and Asia and which finances Trade Finance operations for large companies and SMEs throughout the African continent.
Signed by Alphonse Nafack, Managing Director of Afriland First Bank, and Rémy Rioux, Director of the Agence française de développement group, the Trade Finance facility, for a renewable two-year period, will enable Afriland First Bank to issue international trade financing instruments for an amount of up to 15 million euros.
The signing of this agreement is part of the Trade Finance transaction guarantee program launched in 2017 by Proparco to support the development of trade in its areas of intervention.
"By guaranteeing the Trade Finance instruments of partner banks with their banking correspondents, Proparco secures transactions and facilitates the development of commercial relations between importers and exporters. Proparco can thus intervene in jurisdictions which have high needs for imported products but which suffer from a lack of financing due to severe collateral constraints applied by the confirming banks" declares Audrey Maignan, Regional Director Central Africa at Proparco.
This project has a significant impact as it supports the bank in international markets and encourages foreign banks to increase their Trade Finance operations with Afriland First Bank and its local clients.
"With the signing of this transaction guarantee with Proparco, Afriland First Bank will increase the number of international partners to 20 for a total of 222 million euros (146 billion CFA francs) in trade finance lines. In an environment characterized by the de-risking of African banks on the international level, Afriland First Bank surrounds itself every day with renowned international resources and partners in order to satisfy its customers on international transactions" underlines Pierre Kammogne, Director of Financial Institutions and Cash at Afriland First Bank.
Source & photo : Proparco